Stop by our shop at 217 North 10th Street in Downtown Boise, between Idaho Street and Bannock. We are in the Masonic Temple building, right next to District Coffee.
Open to the public. Please view the homepage for current hours.
Or, you can make an online appointment by clicking the "Choose Your Appointment" button below.
Selling your coins, currency, or collections is easy at Highland Rare Coin. Follow these easy steps to sell:
1. STOP BY THE SHOP, CALL OR EMAIL US
Give us a ring at (208) 342-1717 or click the "Choose Your Appointment" button above. We will connect you to the appropriate expert; keep in mind that it is always best to see the item in person for our experts to authenticate. Prices are not always given or guaranteed over the phone.
For general advice, send us an email at: service@highlandrarecoin.com, with pictures of your items if possible.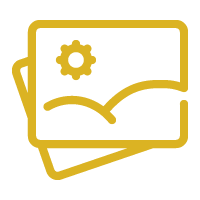 You can upload your photos ahead of time here: Upload your photos.
We can help estimate the value of the coins before you make your way to us. Prices are not always given or guaranteed until the item is seen by our experts.
Do not clean them! Improper cleaning can actually lower the value of a coin. Even something simple like wiping it or washing it with water is dangerous. Coins are valued as they are over time, including the ones that naturally tone into different colors.
Keep them in a cool and dry place. Until their sale, storage is important to avoid damaging them by heat or moisture.
Get directions to Highland Rare Coin →
We will evaluate each of your coins/sets based on their condition, mintage, and current market/auction prices.
We offer a fair market price to buy and you can walk out that day with a check in hand!
Get directions to Highland Rare Coin →
No inventory sheets are needed! We will organize your collection of coins- no matter how big or small.
We can walk you through each of the different types and explain why certain coins are priced differently than others.
We offer a fair and competitive market prices for your collection and are willing to work for your business.
We will give you a check on the spot for your collection. It's easy to deposit at your own bank or to cash out without a fee at ours nearby. We can also pay cash for smaller collections.
We want an easy and effortless experience for our customers who are selling. Ask us any question about coins or our company and we will find the answer for you. We believe in our mission to serve our clients and will offer our best knowledge and advice to help.